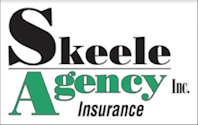 New Coach Tools Console Update 12/6/23:
The new Coach Tools Console is now the default Console. The old console will be available. Your league chairs will be notified if and when the old console will be retired. Check it out.
Coaches: Note that schedules were entered by HSSS in October, and there have been a few changes in dates, times, and neutral sites. It's now up to coaches to manage changes. Take a moment in the coming days to check for schedule changes and make corrections. Contact HSSS if you have any questions.
New Coach Tools Console
For 2023-2024, HSSS has launched a new Coach Tools Console. There are new efficiencies built into it. Coaches are welcome to check it out and to use it. Both consoles will work simultaneously going forward.
You can access the new console at New Coach Tools Console.
Basketball Coaches: When entering game stats in the new Coach Tools Console, we have made a change that you don't have to check the DNP (Did Not Play) for players. We have defaulted the boxes that you would uncheck the players who played. Click Here for the Description.