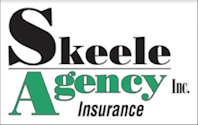 Links to the Fall 2022 Regional and State Playoff Brackets
Presented by MaxPreps and the American Dairy Association.
Click here to be Directed to the State Playoff Brackets.
Congratulations to the 2022-2023 Section III Champions
Class A:
Cicero-North Syracuse Northstars
Class B:
Holland-Patent Knights
Class C:
Canastota Raiders
Class D:
Port Byron Panthers
Section III Field Hockey Playoff Brackets - Official
Class A: Click Here
Class B: Click Here
Class C: Click Here
Class D: Click Here
New Reporting Feature Added
At the request of league chairs, we have added a text box to your score reporting feature on the coach console. After you enter your quarter scoring, and final score, we have added a text box feature where you can write up your scoring summary, or an important note about the game.
This write up will be pushed out to the media when you use our score reporting feature on the website for local or sectional media.
Contact us if you have any questions.
HSSS